Academic Excellence
At Great Lakes Christian High School (GLCHS) we care about your academic success. We want to give you the educational tools you'll need to succeed in higher education and in life.
We offer small class sizes and low teacher-student ratios to give you the individualized attention you may need. The average class size at GLCHS is 17 students, and our teacher-student ratio is 1:10.
Our highly qualified teaching staff both support and challenge you to do your best academically; they are available outside of class for extra tutoring to help you meet your academic potential.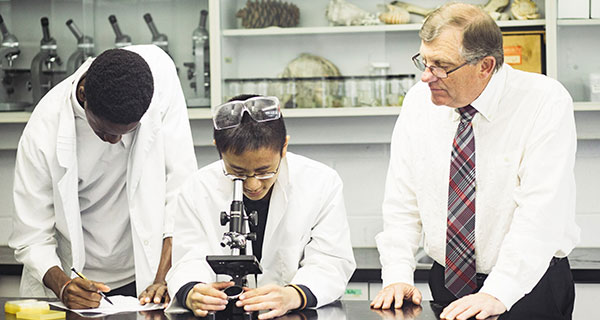 UNIVERSITY ACCEPTANCE RATE
Continuing in post-secondary education
students to every teacher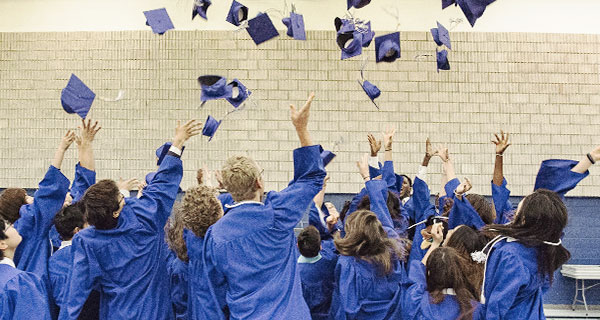 After High School
In recent years our university acceptance rate has been 100%, and over 90% of our graduates continued on with post-secondary education the following school year.
GLCHS offers courses at different levels to suit your needs during high school and your goals after high school. Our co-op program provides you with valuable experience in the work place in various locations – local businesses, non-profits, schools, and even political offices.
Great Lakes graduates have gone on to be highly successful business people, teachers, health professionals, lawyers, and workers for a variety of trade careers.
"It's different than any other school and stands out in so many ways. Once you spend at least one semester here, you will realize the community that Great Lakes is."
Caitlin Boden
"Being a part of the GL family makes me feel warm and protected, and most importantly, loved."
Luke Mo
"Taking a step into a small community helped me feel comfortable while being miles away from home."
Ife Agiri
"Teachers are very supportive and easily accessible for extra help."
Naythan Allen
Accreditation
Great Lakes Christian High School is inspected by the Ontario Ministry of Education.
All of our teachers are Ontario Certified and most are specialists or have a Masters' Degree in their subject area. Our teachers for this school year are no exception.
Great Lakes Christian High School is a member of Edvance and the National Christian School Association